Free Resource Library
 Are you
If you are looking for some amazing resources to help you build the online presence that you want for your business to get noticed. Then you need to check out the resource library I've created.
All you have to do is fill out the form below to get access to the full free resource library!
Ready to grow your online presence? Attract more leads? Create a bigger impact? Then the resource library is here to support your goals!
This resource is #onpoint
The About Page Template is da-bomb! 💣 I desperately need to redo my about page and this resource is #onpoint to help me tackle it so that it becomes EPIC!
---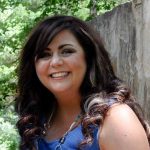 2017-07-06T13:30:02-04:00
https://michaelahoffman.com/testimonials/this-resource-is-onpoint/