Thank you for getting access to my Daily Checklist to Build Relationships Online!
There's something else you might like...
Want to build a library of content that you can quickly pull from to fill your social media feed? Especially when you have no idea what to post next?
Then you might love this...
Content Bank Planner
This guide normally sells for $37.00 but if you get it before the timer runs out, I'm offering it to you for $17.00
If you are struggling with consistent content creation then this planner is for you!
In the Content Bank Planner, I show you EXACTLY how to create a content bank for your business. I'll show you how to organize and store your content so you have a library of on-brand content to pull from on the days when you just don't have the inspiration to create something new.
And for the next 15 minutes, you can get it for the exclusive price of $17.00.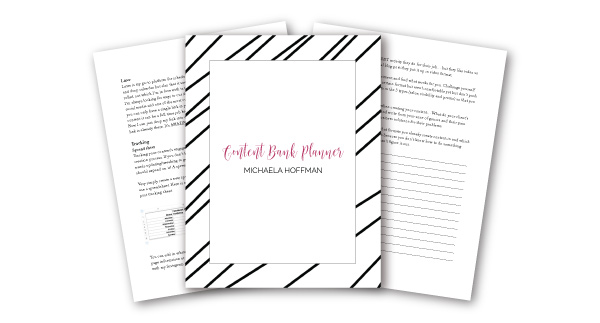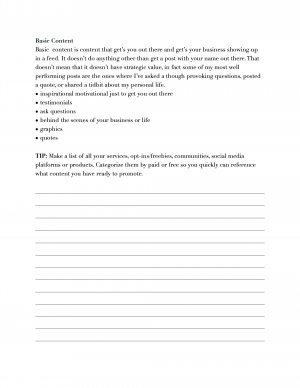 You'll learn...
If you have no systems in place for storing your content
If are struggling with what to "fill in" the gaps in your social media
You feel like you always have to have new content to post