Thank you for signing up for the 5 Day Build Your Brand Blueprint Challenge!
There's something else you might like...
Tired of inconsistently posting online for your business? Missing out on building brand recognition with a consistent cohesive message?
Then you might love this...
Content Bank Planner
This guide normally sells for $37.00 but if you get it before the timer runs out, I'm offering it to you for $17.00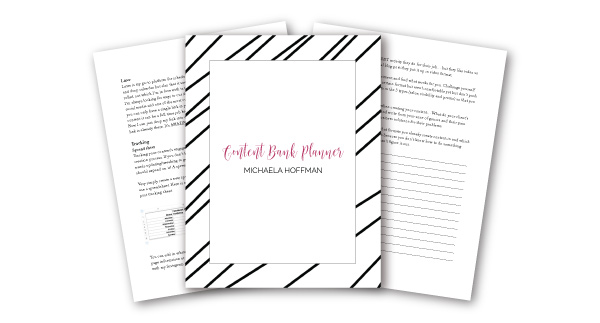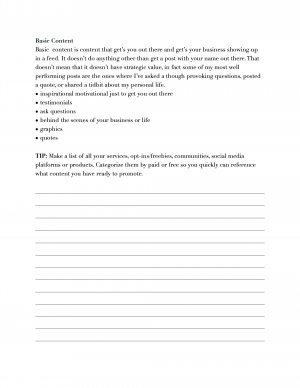 You'll learn...
ready to post consistently
remove stress around what to post on social media
never panic about not having a post ready because you've got a whole library to pull from
make the most of a single piece of content through repurposing